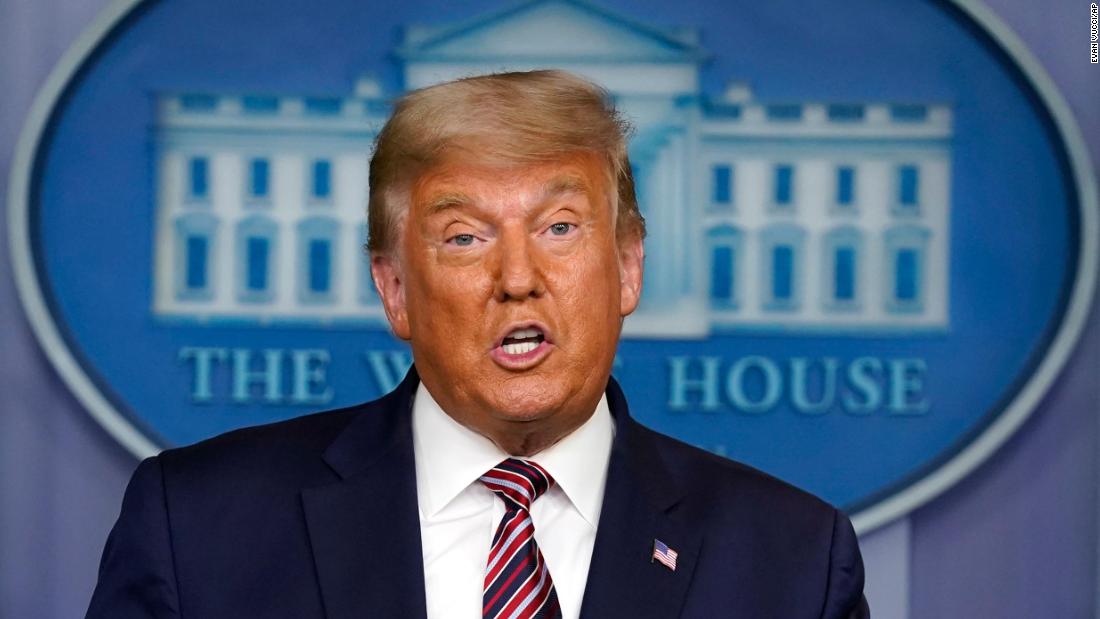 Joe Biden is
closing in
on the presidency. He has the info on his facet. President Trump? He has emotions and "Fox & Friends."
I do not know what the electoral faculty map will seem like on the time you are studying this. But I do know that every one of Thursday's information protection and social media chatter jogged my memory of 1 saying: "Facts don't care about your feelings." Conservative commentator Ben Shapiro
popularized
the phrase in 2015. In the Trump age, it has been wielded like a sword in left-right debates. Conservatives like Shapiro have portrayed themselves because the rational, factual ones whereas liberals are the emotional ones.
Now contemplate what all of us witnessed on Thursday: Trump tweeted in ALL CAPS and sounded despondent within the briefing room. He lied so overtly that the printed networks reduce away. He refused to reply questions from reporters. It was all about his emotions, not info.
Friday's entrance web page
"Biden sees gains as path becomes clearer" is the Washington Post's banner headline. The first subheadline notes that Biden urged "calm." The second subhed notes Trump's "baseless" allegation of "mass fraud." Consider the presentation: The info about Biden are being performed way more prominently than Trump's emotions.
Showing your work
Remember what your math instructor stated — to "show your work?" This week is the tv model of exhibiting your work. "This is exciting because votes are being counted. This is the experiment of democracy," Jake Tapper stated on CNN. It's one thing to be celebrated, "and it IS being celebrated by everyone except President Trump and his minions…"
"Networks cut away from Trump's White House address"
CNN and Fox News carried all of Trump's remarks reside, however CNN's banner warned about Trump's lies whereas Fox's banner dutifully repeated his phrases. CNN instantly adopted up with fact-checks, corrections and appropriately harsh language. "What a sad night" for the nation, Jake Tapper stated. "Pathetic." Over on Fox, Bret Baier and Martha MacCallum merely repeated and summarized a few of Trump's lies. Later on, Baier briefly famous that "we have not seen evidence" of Trump's allegations. Not a single host or visitor sufficiently criticized or referred to as out Trump's undemocratic conduct. Instead, they pretended prefer it was regular.
There was speak on Thursday, amongst media critics, a couple of "Murdoch pivot." There was hypothesis that Rupert and Lachlan Murdoch had been taking steps to interrupt with Trump. But this speak was wildly overstated. Fox's greatest stars are selling voter fraud innuendo, denigrating cities like Philly, and treating Trump's long-shot lawsuits like critical pursuits. Hannity, for instance, informed his viewers that "it will be impossible to ever know the true, fair, accurate election results. That's a fact."
The executives are complicit
Oliver Darcy writes: "It is hard to overstate how reckless, irresponsible, dishonest, and dangerous the rhetoric coming from Fox's biggest stars is. But, that said, it's not really surprising that Hannity and the other pro-Trump propagandists are undermining the election. They care about raw power and ratings. No one expects more of them. But it is striking that the Murdochs are allowing them to go on air with this undemocratic language. Where are the execs and managers? Their employees are riling up viewers and essentially claiming that the election is being stolen by corrupt Democrats. Words have consequences, and it's frightening what sort of action this rhetoric might inspire."
Daniel Dale's evaluation
Colbert threw away his script…