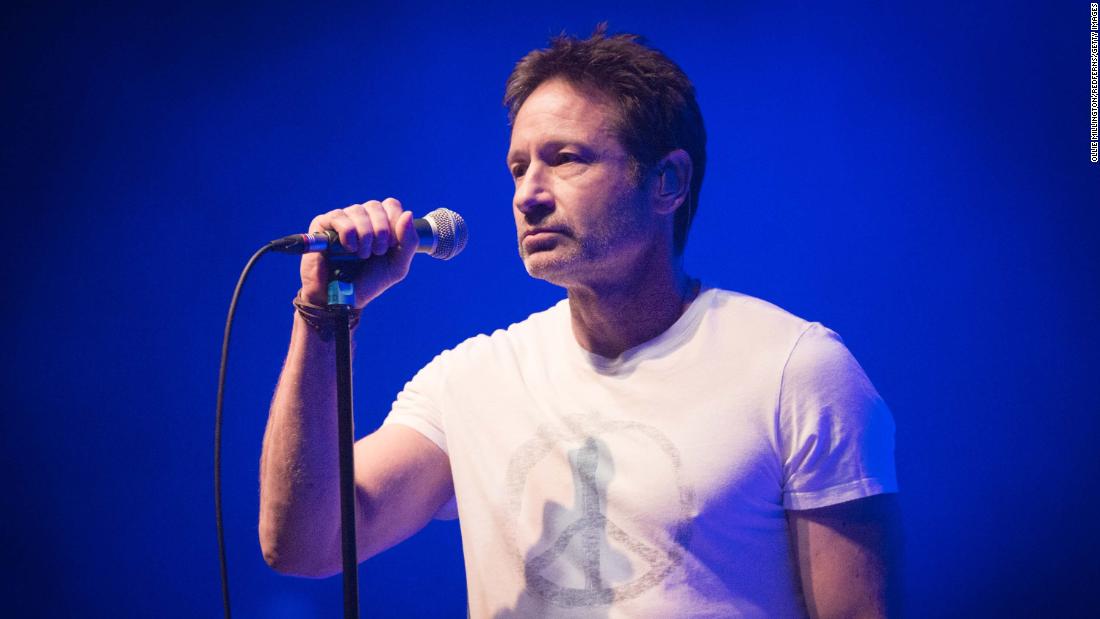 The actor/creator/musician's newest tune, "Layin' on the Tracks," asks "Have you seen what it's like/At the razor's edge?" a line which feels prefer it was written to explain our newest election.
The tune is political, however Duchovny is not a prophet. More so an individual attempting to course of all that is been occurring on the planet.
"It's tricky because I've never really written a political song before. I just don't," he instructed CNN. "I just don't think specifically like that."
But along with his new album being pushed again due to the pandemic he thought why not try to get the tune on the market earlier than the election?
"That's the first time I've ever tried to time something so that it spoke to a certain moment," Duchovny mentioned
The "Californication" star instructed CNN that he is been attempting to be as considerate as doable in regards to the pandemic, social justice and the demonstrations this summer time, expressing that may be "tricky" for him as a white man.
"I was like 'I'm supposed to be listening right now,'" he mentioned. "I was like, you know, maybe now is not the time for me to speak up, maybe it's the time for me to listen. So I was kind of sitting in that place. Voicing my support, but not voicing, "Oh I've obtained the answer right here.'"
Instead the actor, who has also written novels, decided to express himself through song about the presidential election because he said he felt he had to.
Duchovny has been making music for years and said he started with writing poetry when he was a kid and moved on to learning how to play guitar and writing songs.
He said he understands why some people don't want to hear a celeb's thoughts on politics, but said "no one must preserve their political beliefs to themselves as a result of it is their opinion it doesn't matter what it's."
"Being a star would not make you lower than anymore than it makes you greater than," the "X-Files" star said. "I believe there are two issues with celebs talking up: one they are not often specialists so they do not have the wherewithal actually to weigh in. And secondly, they may have extra energy than they need to have. Everybody will get one vote."
So does this mean we can expect more political songs from Duchovny?
"It's simply so not in my nature, so not in my wheelhouse as a author," he said. "But we alter and I believe that the occasions of the final yr, the occasions of the final six months, have actually pressured so many people to take a look at issues that we did not have a look at for a very long time. And due to this fact as I discover myself taking a look at issues that I have never checked out I believe new phrases will come out of that."